What is Certus?
A Centre for Research-based Innovation that aims to improve the reliability of large-scale systems.
Leading industrial enterprises, public services, and research organizations collaborate in the Certus Centre to improve dependability of software-intensive systems. In Certus we work to advance scientific methods and industry best practices to build industrial systems that are more reliable, robust, efficient, safe, and secure. Certus was opened October 1st 2011 and is hosted by Simula Research Laboratory in Oslo, Norway. The centre is supported by the Research Council of Norway as a Centre for Research-based Innovation (SFI). More about Certus.
Latest news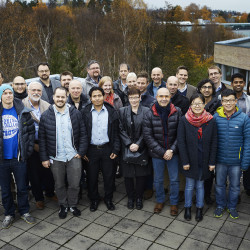 On Friday, October 30th, 2015, Certus held its 8th annual user partner workshop in the company of its industry collaborators. The workshop was held at the offices of Cisco at Lysaker this year, with a varied programme. Presentations While the Certus project leaders presented the status and content of their research, several of the partners gave talks[…]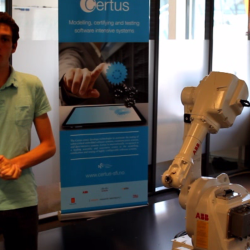 Mathieu Collet did his Master's degree in collaboration with the Certus centre, and he wrote a script for an industrial ABB robot. He is using constraint programming to create the movements of the robot, where the robot itself intelligently generates a Hamiltonian circuit.  Have a look at his demonstration below.
Previous
Next